Biography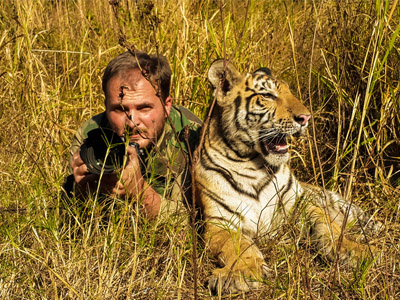 Sergio Izquierdo is a conservationist and wildlife photographer and filmmaker born in Guatemala in 1979. He has worked on assignments for National Geographic Latinamerica and BBC.  He earned his engineering degree and master's degree in Computer Science and Technology at the "Universidad del Valle de Guatemala".  He began as a photographer early in the year 2,000. He is a conservationist photographer that loves nature and wildlife.  Sergio works with conservation groups like ABIMA (sea wildlife protection, where he is currently the president), Rescue The Planet (where he is the director and founder), Defensores de la Naturaleza (member of the board of directors). He has participated on different national and international exhibits, and he has won several awards for his work.  In one of these exposures he was one of the 12 chosen exhibitors from more than 7,000 Latin American photographers at the International Arts & Artists (IA&A) for the Hillyer Art Space in Washington.  Five publications of his work from his assigments of National Geographic en Español won the Best Edit award inside National Geographic.  His work has been published on different newspapers, tv shows, magazines, documentaries and electronic media around the the world in countries like Guatemala, U.S.A., Canada, Iceland, Costa Rica, Honduras, El Salvador, Brazil, Netherlands, Chile, Bolivia, China among others.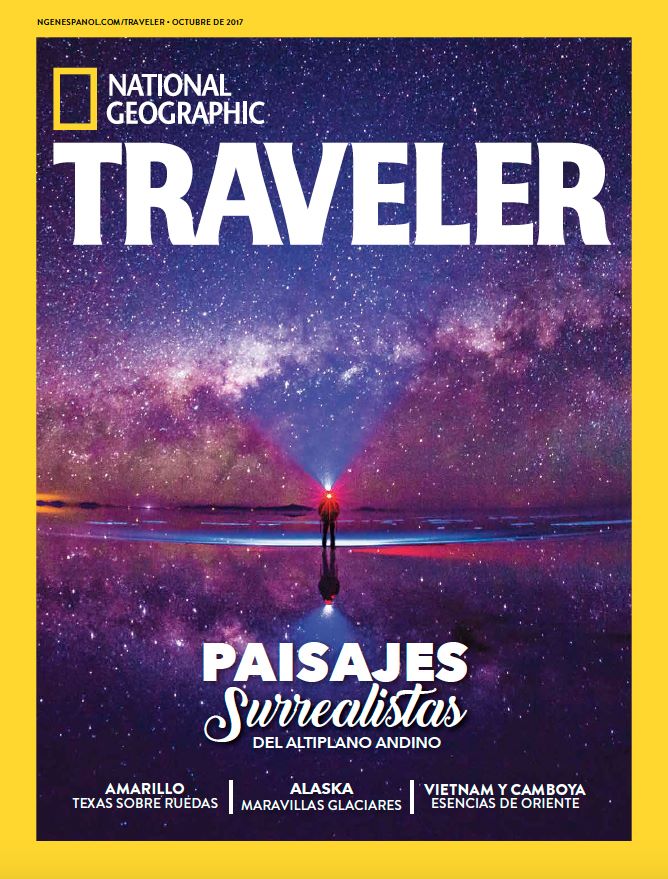 Sergio is a passionate adventurer. During his childhood he had the opportunity to travel around the world, he is familiar with various continents. This awakened his curiosity to look for hidden places inside his own country, investigating different places that most people even know exist. He tries to escape the ordinary in able to emerge in the essence of each one of these special places. He enters deep inside jungle areas, with very little access, caves and also the underwater world.

Going into unexplored areas around the world, he has participated on different expeditions, the most recent one, was the documentation of the plastic pollution problem on the north Atlantic ocean on a sailboat from Bermuda to Iceland on the arctic circle, to create awareness on people about this issue.  In another expedition he was aboard the ship Aquiles of the Chilean Navy, he went to document the problems of climate change and scientific studies related to this issue in Antarctica.

Though his investigation on wildlife, nature and environmental problems, comes his desire of showing the world, not only the beauty of what we have, but also what we´re destroying, to raise the awareness to rescue the species and the environment for our future generations.
He's currently member of the International League of Conservationist Photographers (iLCP), an internationally prestigious organization that gathers the most talented conservationist photographers around the world.
---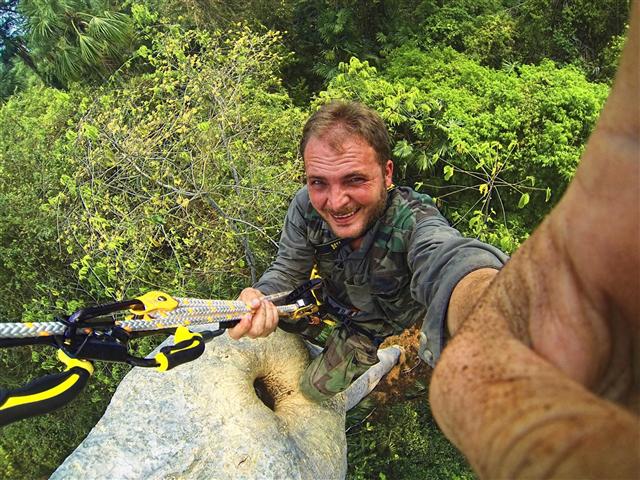 Biografía

Sergio Izquierdo es un fotógrafo y cineasta conservacionista y de vida salvaje, nacido en Guatemala en 1979.  Ha trabajado en proyectos con National Geographic Latinoamérica y BBC.  El obtuvo su grado de ingeniería y maestría en Ciencias de la Computación y Tecnología en la Universidad del Valle de Guatemala.  El empezó como fotógrafo a principios del año 2,000.  Es un fotógrafo conservacionista, a quien ama la naturaleza y la vida salvaje.  Sergio trabaja con grupos conservacionistas como ABIMA (que protege la vida marina y donde es presidente actualmente), Rescue The Planet (del cual es director y fundador) y Defensores De La Naturaleza (en donde es miembro de la junta directiva).  Ha participado en exposiciones nacionales e internacionales, y ha sido acreedor de varios premios por su trabajo.  En una de estas exposiciones fue seleccionado entre 12 expositores de más de 7,000 fotógrafos a nivel iberoamericano por International Arts & Artists (IA&A) en el Hillyer Art Space en Washington.  Cinco publicaciones de su trabajo de sus asignaciones para National Geographic en Español han ganado el premio de Best Edit dentro National Geographic.  Sus trabajos han sido publicados en distintos medios escritos, revistas, documentales y medios electrónicos al rededor del mundo en países como Guatemala, Estados Unidos, Canadá, Islandia, Costa Rica, Honduras, El Salvador, Brasil, Holanda, Chile, Bolivia, China entre otros.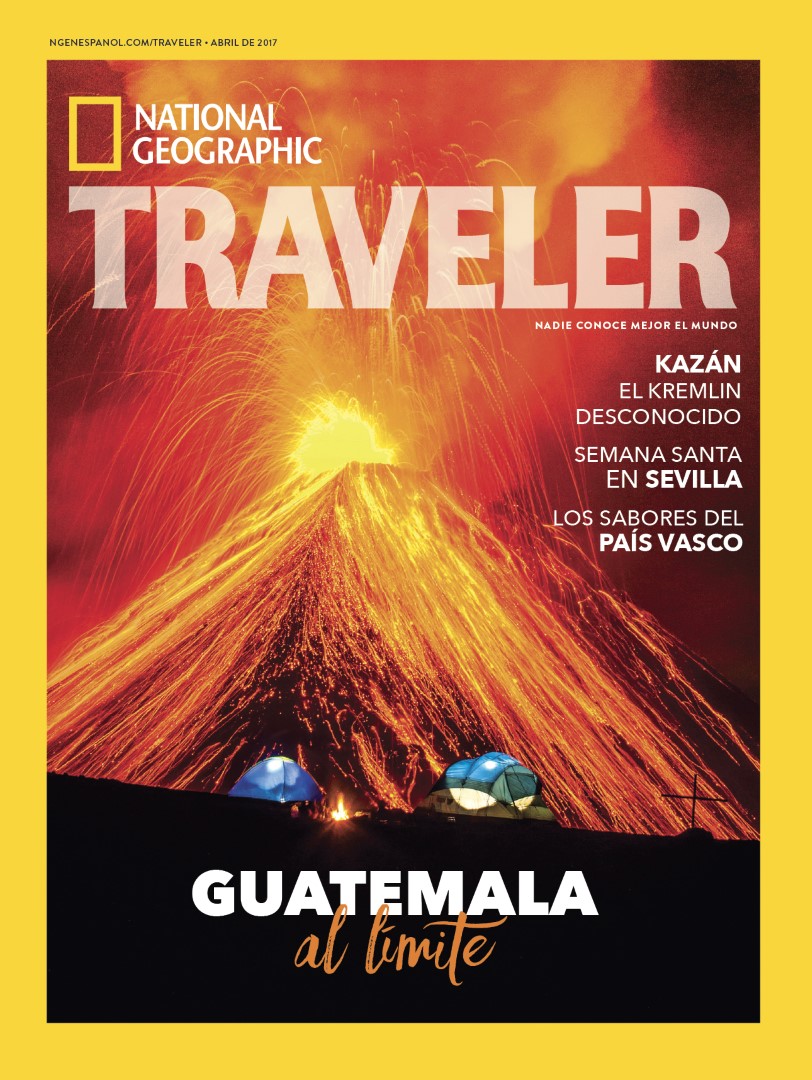 Sergio es un apasionado aventurero que desde su niñez tuvo la oportunidad de realizar muchos viajes para conocer el mundo, de manera que ha conocido varios continentes. Eso hizo surgir en él la inquietud de conocer lugares recónditos de su propio país, e investigar lugares que las personas cotidianas no conocen. Trata de salirse de lo ordinario para sumergirse en la esencia propia de los lugares. Se adentra en lugares selváticos, poco accesibles, cuevas e incluso en la vida subacuática.

Adentrándose aun en lugares inexplorados en el mundo, ha participado en distintas expediciones, entre ellas, una sido documentar la problemática de contaminación del plástico en el océano Atlántico en un velero, desde Bermuda hasta Islandia en el círculo ártico, para crear consciencia en las personas acerca de este tema.  En otra expedición estuvo a bordo del buque Aquiles de la armada chilena fue a documentar la problemática del cambio climático y estudios científicos relacionados con el tema en la Antártida.

En su investigación acerca de la vida salvaje, la naturaleza y los problemas del medio ambiente, surge el deseo de mostrarle al mundo tanto lo bello que tenemos, como lo que estamos destruyendo, de manera de promover el rescate de las especies y medio ambiente para nuestras futuras generaciones.
Actualmente forma parte de la liga internacional de fotógrafos conservacionistas (iLCP), una organización de mucho prestigio a nivel internacional que reúne a los fotógrafos conservacionistas más talentosos del mundo.